Winners of the 2019 Boston Turkish Festival Documentary & Short Film Competition
Best Short Film Jury and Audience Awards
Join us for special screenings of award-winning films from the Boston Turkish Festival's Documentary & Short Film Competition, which celebrated its 14th year in 2019, followed by award ceremony and a panel discussion moderated by film critic Peter Keough.
STONE - Taş
SATURDAY, APRIL 4, 2020 | 2:30 pm
Director Present
BUY TICKETS
Ticket includes screenings of Stone (short) and Meeting Jim (doc),
followed by Award Ceremony and Panel Discussion.

Museum of Fine Arts, Boston
Alfond Auditorium | 465 Huntington Avenue
Followed by the screening of MEETING JIM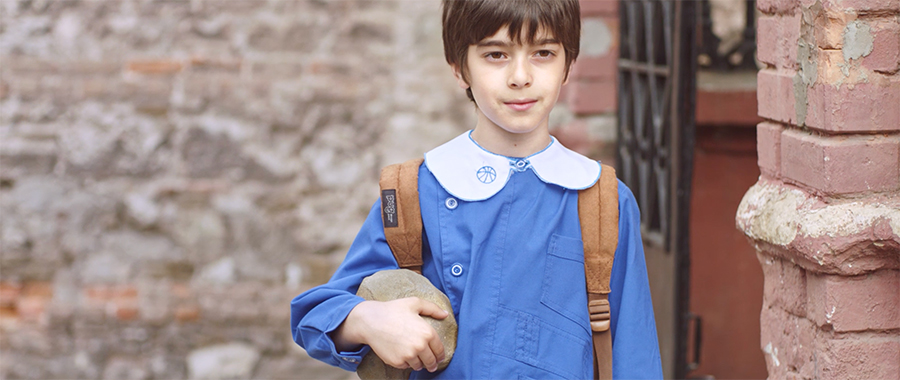 Directed by ALİCAN YÜCESOY
Cast: Ata Yılmaz Önal, Görkem Arda Keskin, Füruzan Aydın, Yüksel Çakır, Serkan Keskin, Aşkın Şenol, İrem Kahyaoğlu, Bülent Şakrak
2019 / 12 min. / Short / with English subtitles

In this story's universe, every person has a stone which he/she needs to carry from birth to death. The stone grows with that person and it is forbidden to put it away. In this strange universe, everything is so familiar: the neighborhood, the school, home, the marketplace, and the people... The film begins with the birth of a new baby, Muzaffer. What distinguishes him from the rest of the people in this universe is his curiosity. Muzaffer goes after a very simple question: What happens if I drop this stone which everyone carries?

Selected Festivals and Awards

Boston Turkish Festival Documentary and Short Film Competition (2019): Best Short Film Jury and Audience Awards

Akbank International Short Film Festival, Turkey (2019): Audience Special Award

Antalya Golden Orange Short Film Festival, Turkey (2019)

Palm Springs Short Fest, California, USA (2019)

Director ALİCAN YÜCESOY

Alican Yücesoy (Istanbul, 1982) graduated from Haliç University's Department of Theater in 2005. The year he began his undergraduate studies, he was accepted in Bakırköy Municipality Theater, and later in 2015 he became it's Art Director. In addition to his roles in acting and directing in theater, he has worked as an actor in many television series and feature films.