Winners of the 2019 Boston Turkish Festival Documentary & Short Film Competition
Best Documentary Award
MEETING JIM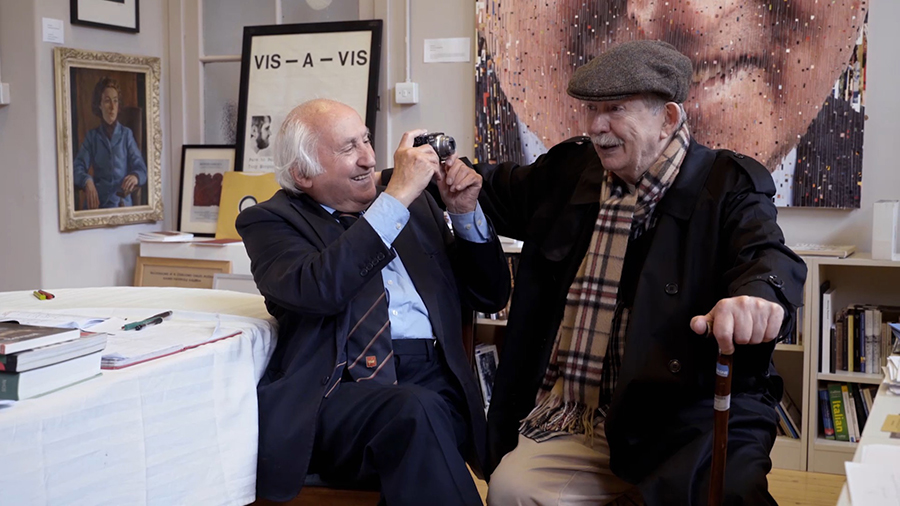 Directed by ECE GER
2018 / 76 min. / Doc. / In English

Meeting Jim is about a journey back to the lifetime of Jim Haynes who established the very first paperback bookshop in Britain, co-founded the Traverse Theatre, was a catalyst for the Edinburgh Fringe Festival, established the London Traverse Theatre Company, co-founded the newspaper I.T., the underground pop club U.F.O., and the London Arts Lab. After being influenced by Gary Davis, he printed World Passports and thousands of people travelled on them. In his Paris atelier, he created a salon tradition with open dinners every Sunday evening for some 40 years and over 130,000 guests to date – and counting… Witnessing this tradition, The Guardian calls him 'the founder of the social network'. At the age of 83, he keeps introducing people to each other because he thinks that the more people meet each other, the better the world is.

Selected Festivals and Awards

Boston Turkish Festival Documentary and Short Film Competition (2019): Best Documentary
Edinburgh International Film Festival, Scotland, UK (2018): World Premiere
Central Scotland Documentary Film Festival (2018)
Valladolid International Film Festival, Spain (2018)
HOF International Film Festival, Germany (2018)
Thessaloniki Documentary Festival, Agora Doc Market Video Library, Greece (2019)
University of Kent, Paris (2019): Special Screening
Vision du Reel, Media Library, Switzerland (2019)
Prague Fringe Festival, Chech Republic (2019)
Krakow Film Festival, Media Library, Poland (2019)
Parnü Film Festival, Estonia (2019: Nominated for 'PORTRAITS OF GREAT ARTISTS'
Covellite Film Festival, USA (2019)
Sheffield Documentary Festival, Media Library, UK (2019)
Edinburgh Fringe Festival, Scotland, UK (2019)
Odessa Film Festival, Ukraine (2019: In Competition
BBC, Scotland (2019)
Istanbul Fringe, Turkey (2019)
Ayvalık Film Festival, Turkey (2019)

Director ECE GER

Ece Ger is a filmmaker who received her Master's Degree in Film Studies at the University of Kent in 2015 which took place both in the UK and Paris. A few years earlier, she graduated in Film Studies at Bilgi University, Istanbul. Ece has made a number of short films and music videos as well as participated in various national and international film projects. Her short film Ten (2012), was screened and awarded in several film festivals around the world. Meeting Jim is the director's first feature-length documentary.
WATCH THE TRAILER