GONE WITH THE HAZELNUTS
Fındıktan Sonra
North America Premiere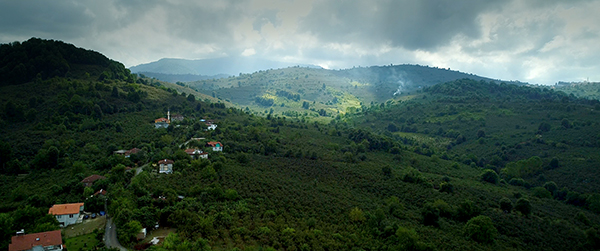 Directed by Ercan Kesal

Cast: Resmiye Mutioğlu, Sezgin Muti, Fikret Yapıcı, İzettin Mutioğlu, Beratiye Mutioğlu, Basri Mutioğlu , Hatun Mutioğlu, Ahmet Mutioğlu, Yaşar Mutioğlu, Yunus Mutioğlu, Faris Kartal, Sabire Kartal, Melek Mutioğlu

Doc. / 2018 / 40 min. / with English subtitles
A story in the village of Cicekpınar from the district Akcakoca in Düzce Province.
The documentary aims to show the change of agricultural labor from the 1930s to the 2000s, the transformation of social structure in the village. How Cicekpınar villagers transit from a self-sufficient, solidarist, communal social form of pre- hazelnut period to a social form of post-hazelnut period in which each person is responsible for his/her own work and are hierarchically organized. A dramatic micro-level example of our lives transforming from "economy for human's sake" to " human for economy's sake" . What happened to the villagers over time who "have given up their intention not to produce more than necessary for a cheerful life."
DIRECTOR'S VISION
"I received a letter on 24th of January 2017. Melek Mutioğlu Özkesen, who has studied in doctoral program in the field of International Relations in Ankara University and also worked as research assistant, wrote a thesis about what happened to her own village where she was born and grew up. It is a story in the village of Çiçekpınar from the district Akçakoca in Düzce Province. The story is like an authentic picture. It is a dramatic micro-level example of our lives transforming from " economy for human's sake" to "human for economy's sake".
The change in the village of Çiçekpınar is actually a story of transition from precapitalism to capitalism. However, what I have tried to do in this documentary is not only to tell this story but also to show how we have individually and socially lost the spirit of solidarity and unity, and the joy of life through this story." -- Ercan Kesal
Selected Festivals and Awards
Director ERCAN KESAL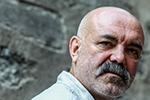 Ercan Kesal (Avanos, Nevşehir, 1959) is an actor, screenplay writer, director and author. He had his primary and secondary education in Avanos and high school education in Nevşehir. He graduated from Medical Faculty in Ege University in 1984. He worked as an MD in Keskin State Hospital, Bala and its villages. He completed his graduate study in the field of Applied Psychology at the Institute of Social Sciences in Istanbul Commerce University. He is still enrolled in the doctoral program in the Department of Social Anthropology at the Institute of Social Sciences in Yeditepe University.
His involvement in cinema, which began by acting in Nuri Bilge Ceylan's Uzak (Distant), continued as a script writer and actor in Üç Maymun (Three Monkeys) and Bir Zamanlar Anadolu'da (Once Upon a Time in Anatolia), followed by acting in Vavien, Derin (Deep), Saç (Hair), Küf (Mold), Yozgat Blues, Sen Aydınlatırsın Geceyi (Thou Gild'st the Even), Hükümet Kadın 1-2 (Govern Mum), Ben O Değilim (I'm Not Him), Bulantı (Nausea), Yol Kenarı (Sideway), Eksi Bir (Minus One). He also took part as the screenplay writer in Anons, directed by Mahmut Fazıl Coşkun. Ercan Kesal received "best actor" and "best scenario" awards in many national and international film festivals.
His published books are Peri Gazozu, Evvel Zaman, Nasipse Adayız, Cin Aynası, Bozkırda Bir Geceyarısı, Zamanın İzinde and Aslında.
Ercan Kesal is the recipient of Boston Turkish Film Festival Award for Excellence in Turkish Cinema in 2018. more...