MAFFY'S JAZZ
Best Documentary
Boston Turkish Festival's 17th Documentary & Short Film Competition
Directed by Deniz Yüksel Abalıoğlu

SATURDAY, MARCH 25, 2023 | 2:00 pm
Preceded by documentary "Patrida" and followed by award ceremony and a panel moderated by film critic Peter Keough
Director Present
Museum of Fine Arts, Boston
465 Huntington Avenue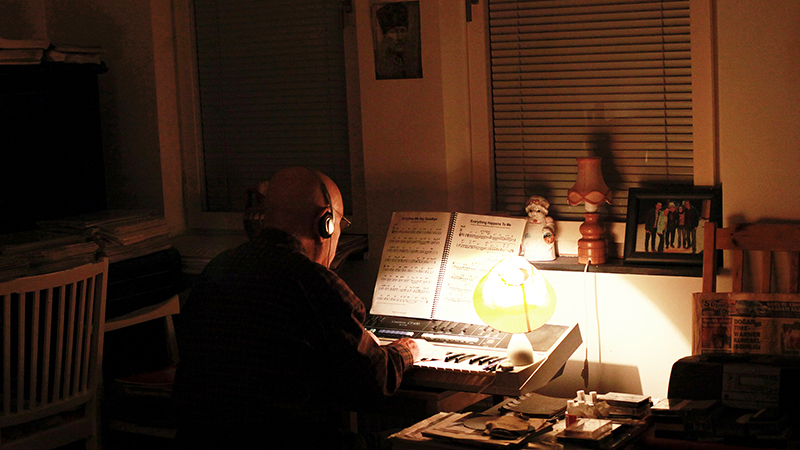 Doc. / 56 min. / 2022
Muvaffak "Maffy" Falay, who passed away in February 2022 at the age of 92, had left his homeland for Sweden at an early age, following his passion for music. In the 60's Maffy became a popular trumpet player in Europe. He was coveted by such jazz legends as Dizzy Gillespie, Thelonious Monk, and he shared the stage with Quincy Jones, Kenny Clarke, and Francy Boland. In the last years of his life, he was among the few remaining members of a bygone generation. Before he passed away, in different time frames we accompany Maffy in his one-room apartment in the suburbs of Stockholm and witness his alienation as he seeks to redefine his existence during a time when his generation and music fade away.

Selected Festivals and Awards:

Boston Turkish Festival's 17th Annual Documentary & Short Film Competition (2022): Best Documentary Award
Frankfurt Turkish Film Festival, Germany (2022): Best Second Film
Istanbul International Jazz Festival (IKSV), Turkey (2022)
Documentarist, Istanbul, Turkey (2022)
International Izmir Music and Film Festival, Turkey (2022)
Bodrum Jazz Festival, Turkey (2022)
Kuşadası Jazz Festival, Turkey (2022)
Akbank Jazz Festival, Turkey (2022)
Ankara Jazz Festival, Turkey (2022)
Director DENİZ YÜKSEL ABALIOĞLU

Deniz Yüksel Abalıoğlu is a graduate of Marmara University Faculty of Fine Arts Department of Cinema.

After her graduation she worked in automobile sector in advertisement and marketing, while continuing her interest in photography. She opened two photography exhibitions.

In 2016 she received graduate degrees from Istanbul Bilgi University Department of Cinema and Television, and Accademia Belle Arti di Brera. Following her short films, Diari and Rooms, she directed and produced her feature-length documentary Maffy's Jazz.