FRIDAY, JUNE 2, 2023
7:30 pm
Goethe-Institut Boston | 170 Beacon Street
Free admission but advance online registration required

CLICK HERE TO REGISTER FOR THE CONCERT
CONCERT:
SOUNDS OF ANATOLIA
Multi-award winner and Grammy nominee, violinist and vocalist Bengisu Gökçe & Friends will be presenting selections from different regions of Turkey and Balkans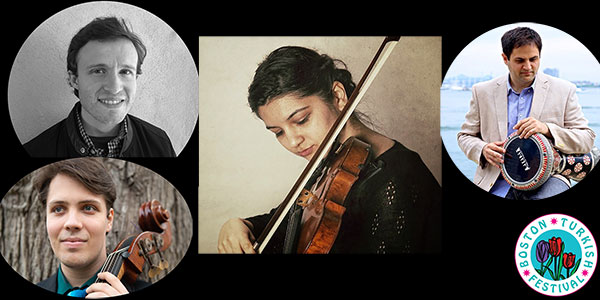 Bengisu Gökçe - violin & voice
Chase Morrin - piano
Noah Harrington - bass
George Lernis - percussion
****************
BENGİSU GÖKÇE – Violin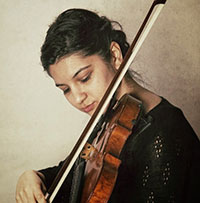 Bengisu Gökçe is a multi-genre Violinist and Singer, known for combining in her music the Turkish roots with Eastern-European and Middle-Eastern traditions.
As a professionally renowned performer, Gökçe's versatile playing has led her to share the stage with several music icons including Mark O'Connor, Tigran Hamasyan, Aynur Doğan, Shreya Ghoshal, Toninho Horta, Shankar Mahadevan, Simon Shaheen, Amal Murkus, and Pablo Ziegler to name a few.
Throughout her career she has performed in various distinguished venues such as Carnegie Hall (NY), Lincoln Center (NY), Boston Symphony Hall, American Repertory Theater, MFA Boston, Roulette Intermedium (NY), Shapeshifter Lab (NY), Ithra Theatre (Saudi Arabia) and Monte Carlo Salle Garnier (Monaco).
A multi-award winning and Grammy® nominee, Gökçe is a classically trained violinist and a performance alumna of Mersin University State Conservatory in Turkey, 'Hanns Eisler' School of Music in Berlin, Germany and Berklee College of Music in Boston, MA. She is currently Assistant Professor at Berklee College of Music.

CHASE MORRIN - Piano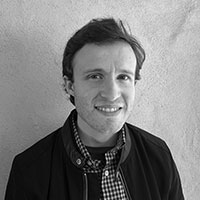 Chase Morrin is a pianist, composer, and educator who has released multiple acclaimed albums and been internationally recognized as a musician who pushes boundaries in jazz and classical music and has created innovative multi-cultural music projects advocating for human rights and equity. He is currently a professor at Berklee College of Music (The Global Jazz Institute) and New England
Conservatory Preparatory School in Boston.
Chase has garnered numerous accolades including four ASCAP Young Jazz Composer awards, ten DownBeat awards in composition, arranging and performance, five film scoring and composition awards through the Music Teachers' Association of California and the Young Composers' Guild, and was a Yamaha Young Performing Artist.
Chase is currently involved in a number of projects with musicians in the Boston area which include Gapi, a duo ensemble with Korean Gayageum player DoYeon Kim whose self titled album was nominated for a National Korean Music Award, and a pedagogical, experiential-based music program called The Music Alliance Project, bringing jazz and classical musicians together. In 2016, Chase released a duo album called The Corn Knight with marimbist Yaniv Yacoby, exploring Irish folk, jazz, and classical idioms and later that year, released a trio album with bassist Johnny Chapman and drummer Jongkuk Kim called Turtle. Additionally, he was commissioned by the Louisville Orchestra to compose and write a piano concerto which he performed with the orchestra in April, 2016. His trio won the open combo division at Monterey's Next Generation Jazz Festival, performed at the Monterey Jazz festival, and was showcased at the Jazz Education Network (JEN) conference multiple times.
Chase graduated from Harvard May of 2015, earning a B.S. in Computer Science and a minor in Neurobiology, and from New England Conservatory (M.M.), 2016. Chase earned a second M.M. in piano performance at the Global Jazz Institute, Berklee College of Music, 2017.

NOAH HARRINGTON - Bass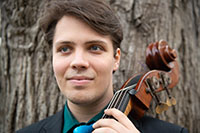 Noah Harrington is an award-winning bassist, performer, polystylist, educator, and bandleader from Massachusetts. He studied with John Lockwood, Susan Hagen, Simon Shaheen, and many others at the Berklee College of Music, where he graduated in 2019 with honors and a Bachelor's of Music in Performance.
Since then, Harrington has performed internationally, from the Rose Theater in Lincoln Center and the Studios of Tiny Desk Concerts at NPR Headquarters in Washington DC to Universidad San Marcos in Lima, Peru in his capacity as 2021 Artistic Director of the organization "From Peru to the World."
Harrington's band "Acoustic Nomads" is a project bridging the gap between South and North American music, as well as between contemporary and traditional approaches to those same musical styles. They've released two records, and toured extensively throughout New England and the northeast.
Noah's goal is to use music as a tool to connect people from all around the world, help them understand their commonalities, and celebrate their differences and shared cultural heritage as members of the human race.
GEORGE LERNIS - Percussion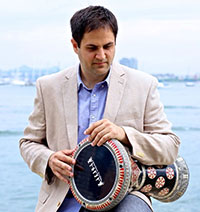 Born and raised in Nicosia Cyprus, George Lernis is a Grammy® Nominated percussionist and educator who currently resides in the U.S. Having grown up with the musical traditions of the Middle East/Eastern Mediterranean regions and later on getting formal training as a Jazz drummer from the prestigious Berklee College of Music, George is considered to be a bi-musical individual. In addition to his extensive training and experience on drum-set, he specializes in a number of traditional percussion instruments such as: the darbuka (goblet shaped drum), bendir (frame drum), santur (microtonal hammered dulcimer) and riq (Arabic tambourine).
George has recorded and collaborated with prominent figures such as: John Patitucci, Danilo Pérez, Antonio Sanchez, Dave Liebman, Anat Cohen, Tiger Okoshi and A Far Cry String Orchestra just to name a few. After receiving a full scholarship in 2021, George graduated from the prestigious Berklee College of Music Global Jazz Institute with his second master's degree in jazz performance.
George's latest album ''Between Two Worlds'' featuring world renowned bass player John Patitucci was released on June 10th, 2022. The music for his new album was inspired by the ongoing stereotyping of immigrants and aims to empower individuals from different ethnic backgrounds to incorporate their traditions and cultures into American Society.