SIDEWAY
Yol Kenarı
North America Premiere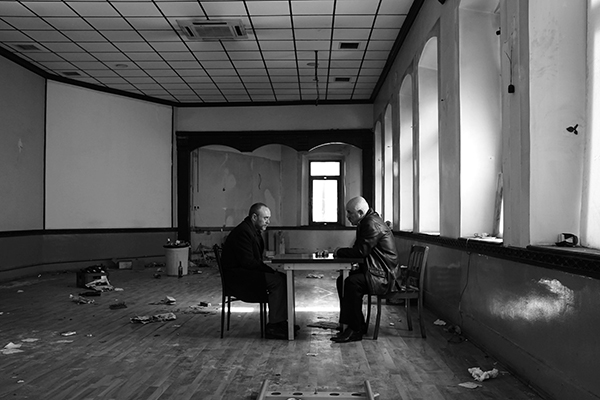 Directed by Tayfun Pirselimoğu

Cast: Tansu Biçer, Nalan Kuruçim, Taner Birsel, Ercan Kesal

2017 / 119 min. / b&w / with English subtitles
The residents of a small town set between a stormy sea and an ominous forest are becoming insane. They are convinced that successive signs appearing in the town are indications of doomsday. A black ship anchored far away, a shrill sound over the town, strange cases of arson, missing people, along with the sun suddenly turning black, lead the people to believe that the Antichrist is around. A young, modest guy with a mysterious mark on his back arrives in this bizarre place. Could he be Christ come to save the town? A political allegory describing the absurd situation of today's world.
Selected Festivals and Awards
SIYAD Turkish Film Critics Association (2019): Best Cinematography (Andreas Sinanos)
Istanbul International Film Festival, Turkey (2018): Best Director, Best Actor (Tansu Biçer)
Ankara International Film Festival, Turkey (April 2018): Best Art Director (Natali Yeres)
International Warsaw Film Festival, Poland (2017)
Watch Director Tayfun Pirselimoğlu's Comments at Warsaw Film Festival:
Director TAYFUN PİRSELİMOĞLU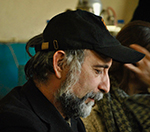 Tayfun Pirselimoğlu (Trabzon, 1959) after graduating from Middle East Technical University went to Vienna and studied painting an Hochschule für Angewandte Kunst (Academy of Applied Arts). He held various exhibitions in different cities of the world, including Vienna, Istanbul, Ankara, Budapest, Tallinn, etc. He is one of the founders of the independent art initiative of Akademie Genius where he lectured on script writing, cinema, and painting. He has also conducted workshops on filmmaking in various cities including Vienna, Athens, and Ankara.

Pirselimoğlu is the author of four novels;  "Çöl Masalları" (Tales from the Desert), "Kayıp Şahışlar Albümü" (Album of the Missing Persons), "Malihülya (Melancholia), Şehrin Kuleleri (Towers of the City) and two story books "Otel Odaları" (Hotel Rooms) and "Harry Lime'ın En Yeni Hayatları" (The Newest Lives of Harry Lime).

He started his film career as a script writer and wrote various scripts of shorts and features. He directed his first short film, "Dayım" (My Uncle), in 1999 and "Il Silenzio e d'Oro" (Silence is Gold) in 2002, which were the recipients of numerous international awards.

In 2002 Pirselimoğlu also shot "Hiçbiryerde" (Innowhereland), his first feature film, which also received many awards. He later shot the critically acclaimed trilogy of 'conscience and death' including "Rıza" in 2007, "Pus" (Haze) in 2009, and "Saç" (Hair) in 2010. His 2013 film "I'm not Him" (Ben O Değilim), like his trilogy, was another award-winning film highly acclaimed by critics.

Tayfun Pirselimoğlu was presented the Boston Turkish Film Festival Excellence in Turkish Cinema Award in 2012.