DREAM
Rüya
North America Premiere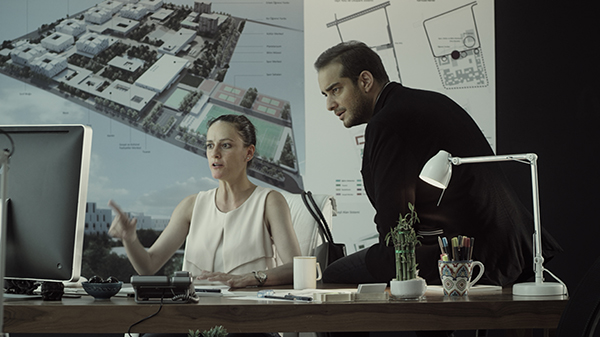 Directed by Derviş Zaim

Cast: Gizem Akman, Dilşad Bozyiğit, Gizem Erdem, Mehmet Ali Nuroğlu

2016 / 106 min. / with English subtitles
Sine, a bright architect who is troubled by the shape of present-day architecture, designs an innovative, cave-like mosque inspired by the Seven Sleepers myth. The construction phase is beset with problems. Traumatized, Sine develops insomnia. She finally manages to sleep at a sleep-disorder clinic and sees herself in the myth of the Seven Sleepers. Waking from the dream, Sine has changed physically and psychologically. Each time she goes to the clinic, she changes, and each time her new selves act differently.
DIRECTOR'S NOTES
"In Dream (Rüya), I aim to draw on the culture and history of Anatolia to create a fresh cinematic narrative style. To my mind, there are various structural features of Byzantine and Ottoman architecture which have the potential to enhance the language of cinema; and I set out to give these a central position in order to establish the narrative structure of the film. The idea of continuity through change is central to the rhythm of Byzantine and Ottoman buildings, and it is an idea that I take as a basis for the film.
Repetition and Variation
Repetition and variation are two concepts I use at various levels of the film to illustrate the issue of continuity of tradition through change. Let me give an example. Analogous to the problematic of continuity through change, which is one of the core themes discussed, the central character is played by four different actresses in the course of the film. As different manifestations of the same character, these women sometimes react in different ways to similar situations according to the film's dramatic structure. But they remain the same character. As these characters strive to preserve themselves despite so much change, the events they experience turn the film into a story of parallel universes. The film proceeds as a series of successive, but each time slightly different and therefore distinguishable shots, scenes and sequences. Both the film's story of parallel universes and the style used in telling these stories correspond with the style of rhythm found in Byzantine and Ottoman architecture, which is characterized by continuity through change." -- Derviş Zaim
Selected Festivals and Awards
Antalya Golden Orange Film Festival, Turkey (2016)
Adana International Film Festival, Turkey (2016)
Count Us In!, Istanbul Modern, Turkey (2016)
Director DERVİŞ ZAİM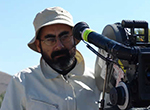 Derviş Zaim attended Boğaziçi (Istanbul) and Warwick Universities, earning degrees in economics and cultural studies respectively. He published a novel, 'Ares in Wonderland' in 1994 and went to make his debut film, Somersault in a Coffin (Tabutta Rövaşata) in 1997. This was followed by the narrative dramas Elephants and Grass (Filler ve Çimen, 2000), Mud (Çamur, 2003), Waiting for Heaven (Cenneti Beklerken, 2006), Dot (Nokta, 2008), Shadows and Faces (Gölgeler ve Suretler, 2011), Cycle (Devir, 2012) and Fish (Balık, 2014), and the documentary, Parallel Trips (Paralel Yolculuklar) in 2004. Zaim currently lectures on filmmaking at a number of universities.
Derviş Zaim is the recipient of the 2011 Boston Turkish Film Festival Excellence in Turkish Cinema Award.