THE SMELL OF MONEY
Paranın Kokusu
North America Premiere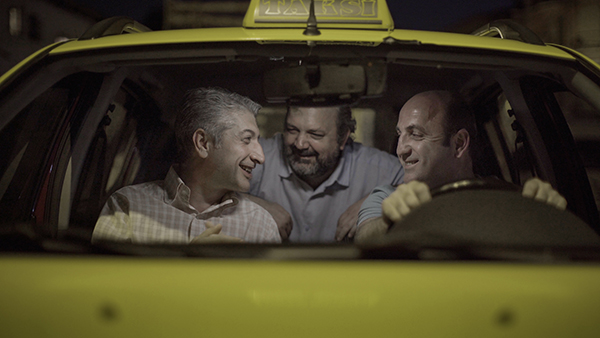 Directed by Ahmet Boyacıoğlu

Cast: Murat Kılıç, Şevval Sam, Emrah Kolukısa, Rıza Sönmez

2018 / 100 min. / with English subtitles
The film is set in a down-at-heel suburb of Ankara. Mehmet drives a cab for a living; Riza runs the teahouse; and Adnan is an out-of-work journalist. When Mehmet regales his friends with tales of the murky and unlawful dealings that some of his passengers are mixed up in, they install a camera in Mehmet's cab and record the passengers. The recording of a businessman who turns up in town for a little philandering presents an opportunity for blackmail and the deal rewards them handsomely. Never in their lives have our characters had money like this and they simply don't know what to do with it. So, they make do with eating at a good restaurant and buying things for their friends. Essentially, they become something along the lines of a neighbourhood Robin Hood. One day a file is left behind in Mehmet's cab which belongs to a mafia-deep state organization run by 'Madam'. Mehmet and his friends are soon pursued by a bunch of Men in Shades.
Selected Festivals and Awards
Sofia International Film Festival, Bulgaria (2018)
Turkey-Germany Film Festival, Nuremberg (2018)
Director AHMET BOYACIOĞLU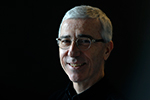 Dr. Ahmet Boyacioglu (Zonguldak, 1953)  graduated from Ankara University with a degree in medicine and spent twenty years working as a general surgeon. From 1988-1995 he served on the executive committee of the Ankara International Film Festival. Since 1995 he has been General Secretary of the Festival on Wheels as well as chairing Ankara Cinema Association. Between 2005 and 2007, he took on the role of Turkey's national representative for Eurimages, the Council of Europe Cinema Fund. He also writes on cinema in various newspapers and magazines. Dr. Boyacıoğlu made two short films in 2001 – 3x8=24 and Cenaze Töreni / Funeral. He wrote and directed his first feature film Siyah Beyaz  / Black & White in 2010.