MURTAZA
North America Premiere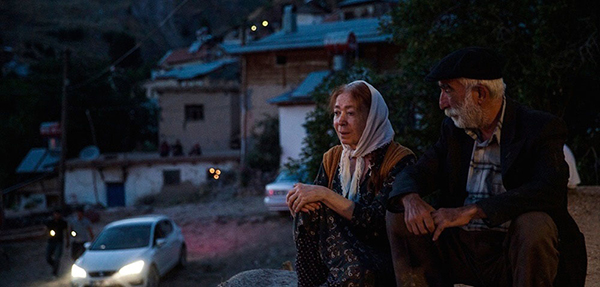 Directed by Özgür Sevimli 

Cast: Cezmi Baskın, Meral Çetinkaya, Mine Teber, Yaşar Akın

2017 / 93 min. / with English subtitles
Sabure and Murtaza live in a village up in the mountains of Malatya. Sabure lost her sight years ago and Murtaza takes care of her. Their children live in Istanbul. One day, Murtaza calls Istanbul from the grocer in town and hears that his daughter is ill. He returns to the village but doesn't tell Sabure about their daughter. He leaves for Istanbul on his own. Selvi, their daughter, dies that same day. Murtaza keeps lying to Sabure and even hides her death from her. Sabure becomes increasingly withdrawn. A few months later, workers arrive in the village to pick apricots. With their arrival, Sabure's agony becomes tangible. Murtaza is at a loss and keeps lying. When the workers are gone, Sabure is again withdrawn from the world. She breathes her last one evening. To ease his conscience, Murtaza buries her in secret.
Selected Festivals and Awards
Istanbul International Film Festival, Turkey (2017)
Adana Film Festival, Turkey (2017)
Malatya International Film Festival, Turkey (2017)
Bogazici Film Festival, Istanbul, Turkey (2017)
Director ÖZGÜR SEVİMLİ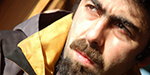 Özgür Sevimli (1980) graduated from the Film and Television Department of Erciyes University in 2004. As a student, he made several documentaries and
short films. He has spent a long time working as a first assistant director to leading Turkish directors. As a photographer, he continues to work on the
theme of Anatolia; his 'Patched Hearts Anatolia' exhibition won national and international recognition. Murtaza is his directorial debut.
Director's Photo: www.kameraarkasi.org