BIG BIG WORLD
Koca Dünya
North America Premiere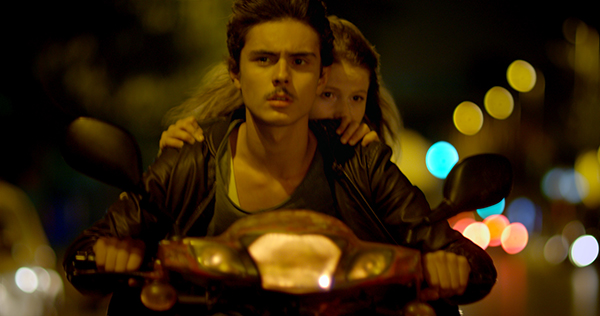 Directed by Reha Erdem

Cast: Berke Karaer, Ecem Uzun

2016 / 101 min. / with English subtitles
When orphan siblings Ali and Zuhal take their first steps into the big real world, it means committing a crime. They are forced onto the run and find refuge in a forest which becomes their own corner of paradise. Here, removed from the 'civilized' world, the two child outcasts get to relive the human story all over again.
Selected Festivals and Awards
Venice Film Festival, Italy (2016): Special Jury Prize
Asia Pacific Screen Awards (2017): Best Youth Feature Film
SIYAD Turkish Film Critics Association Awards (2018): Best Film, Best Director, Best Cinematography, Best Editing
Olhar de Cinema - Curitiba International Film Festival, Brazil (2017): Best Film
Ankara International Film Festival, Turkey (2017): Best Director
Adana Film Festival, Turkey (2016): Best Film, Best Cinematography
Lisbon & Estoril Film Festival, Portugal (2016)
Director REHA ERDEM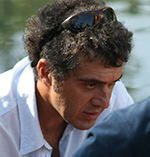 Born in Istanbul, Reha Erdem has graduated from Cinema Department of Paris 8 University. He obtained his M.A. in Plastic Arts at the same university. He shot his first feature-length film Oh Moon in 1989 as a French-Turkish co-production.
Erdem shot Run for Money / Kaç Para Kaç in 1999, Mommy, I'm Scared / Korkuyorum Anne in 2004, Times and Winds / Beş Vakit in 2006, My Only Sunshine / Hayat Var in 2008, Kosmos in 2009, Jin and Singing Women / Şarkı Söyleyen Kadınlar in 2013 . He wrote all of his films except for Mommy I'm scared, for which he was one of the co-writers. He also has short films and directed a theater play, Maids (Les Bonnes) by Jean Genet.
Boston Turkish Film Festival and the Museum of Fine Arts, Boston co-presented the first retrospective of Reha Erdem films in North America in 2007.
Reha Erdem was presented the Boston Turkish Film Festival Excellence in Turkish Cinema Award in 2008.