ROSSO ISTANBUL
İstanbul Kırmızısı
East Coast Premiere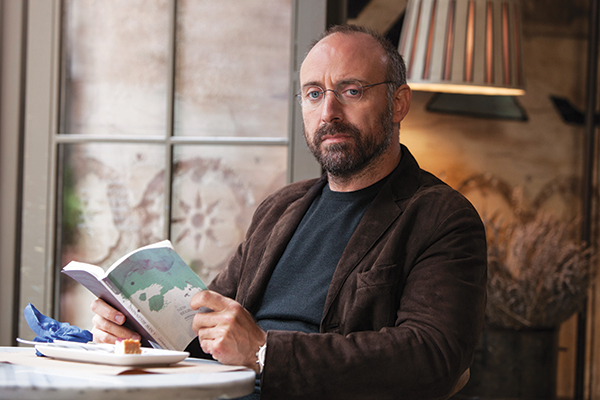 Directed by Ferzan Özpetek

Cast: Halit Ergenç, Tuba Büyüküstün, Mehmet Günsür, Nejat İşler

2017 / 114 min. / with English subtitles
Orhan once led a wild life as a writer, but after the experience of a traumatic loss, left everything behind and moved to London where he became an editor. Many years later he returns to Istanbul to meet the famous director, Deniz Soysal. Deniz is in Istanbul to prepare for his next film, as well as to help his mother move out of the family home, a historic Istanbul mansion that has just been sold. Deniz has written a book about his memories in the city where he was born and raised. Orhan's job is to put the finishing touches to the book before it is published. After a lengthy correspondence, they finally meet in Istanbul. Coincidentally Deniz disappears the next morning. A secret investigation is launched, but everyone worries that Deniz may never return. Meanwhile, Orhan realizes that the life depicted in Deniz's book is only a glamorized version of reality. It appears that Deniz's mysterious world is about to unravel when he disappears.
Selected Festivals and Awards
Golden Ciak Awards, Italy (2017): Best Score
Italian National Syndicate of Film Journalists (2017): Nominated for Best Director, Best Cinematography, Best Score
Director FERZAN ÖZPETEK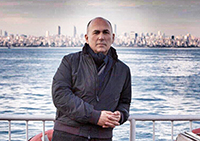 Ferzan Özpetek (Istanbul, 1959) moved to Italy in 1976 to study Film History at the University of Rome. He attended courses on the History of Art and Costume and Stage Direction at the National Academy of Drama. He began his film career Massimo Troisi's assistant in 1982 with the film Scusate il Ritardo. His directorial debut, Il Bagno Turco (The Turkish Bath), premiered in La Quinzaine des Réalisateurs at the 1997 Cannes Festival, where it received both critical and popular acclaim. Since 1997 he has written and directed many award-winning films that have travelled around the world. Between 2001-2013 he directed several of Giuseppe Verdi's operas in Florence and Naples. In 2014, he wrote his first novel, 'Istanbul Red'. His second novel, entitled 'You are My Life', was published in 2015.