BLACK BOX
Kara Kutu
Best Short Film Audience Award
Boston Turkish Festival's 16th Annual Documentary & Short Film Competition (2021)
A live panel discussion on Zoom with the award-winning directors of the 2021 BTF Documentary and Short Film Competition will take place on Sunday, April 24th, 2pm (EST), moderated by Dr. Ahmet Boyacioglu.
Free but pre-registration is required. Click here to register.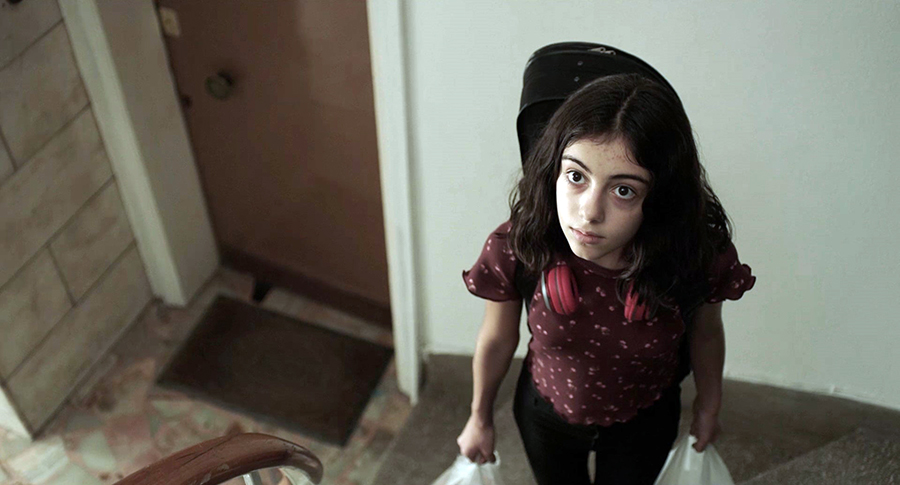 Directed by CAN DENİZ ATICI

Cast: Selin Sangu, Seda Türkmen, Kaya Akkaya

Short / 2020 / 15 min. / with English subtitles

Selin is an 11 year old dealing with the chaos of Istanbul as she prepares for her final exam, which will be a turning point for her. She has to deal with the difficult stage in her life all by herself and the burden becomes heavier as she gets closer to the exam.

Selected Festivals and Awards:
Boston Turkish Festival's 16th Annual Documentary and Short Film Competition (2021): Best Short Film Audience Award
Antalya Golden Orange Film Festival, Turkey (2020)
Asiana Short Film Festival, Turkey (2020)
LUCAS – International Festival for Young Film Lovers, Germany (2020)
Oulu Film Festival, Finland (2020)
International Short Film Festival BRNO16, Czech Republic (2020)
Visioni Corte Short Film Festival, Italy (2020)
Malatya Golden Apricot Film Festival, Turkey (2020)
International Film Festival of Larissa, Greece (2020)
Cinemagic "On the Pulse" Film Festival, Belfast, U.K. (2020)
Clujshorts International Film Festival, Romania (2020)
Basta Fest International Short Film Festival, Serbia (2020)
Director CAN DENİZ ATICI

Can Deniz Atıcı was born in Istanbul in 1988. After finishing the Üsküdar American High School, he graduated from Boğaziçi University and Binghamton University in New York. He returned to Turkey after receiving his graduate degree in Italy, and worked in the arts and production departments of seven feature films, followed by director Ferzan Özpetek's two feature films where he worked as assistant director. Beginning in 2017, he directed a few commercials and worked as co-director in a short film. He wrote and directed Black Box, completed in 2020.