SOUR APPLES
Ekşi Elmalar
East Coast Premiere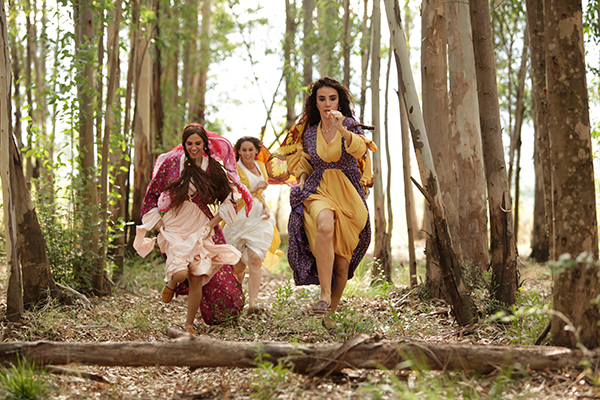 Directed by Yılmaz Erdoğan

Cast: Yılmaz Erdoğan, Farah Zeynep Abdullah, Songül Öden, Şükran Ovalı, Devrim Yakut, Şükrü Özyıldız, Fatih Artman, Ersin Korkut

2016 / 114 min. / with English subtitles
Muazzez has to remind her father, an ageing man with Alzheimer's, who he is before he dies. The year is 1977. After two terms as mayor of the town, Aziz Özay has just failed to be re-elected for a third. He lives with his wife and three daughters in a spectacular house complete with orchards and a garden. The rest of the townsfolk either steal into the orchards to swipe fruit or write love letters to the girls. One night, one of the daughters, Muazzez, catches one of the culprits. The culprit is Özgür, a handsome guy who could have stepped out of the pages of a photonovel. Özgür has a different sort of smell about him. It turns out to be the smell of his hair, of something they call "shampoo". And so begins an adventure that grows into a web of stories taking in marriages for love, marriages under protest, military takeovers, never-ending civil war and migration, untold joys and disappointments.
Selected Festivals and Awards
Vancouver International Film Festival, Canada (2017)
Seattle Turkish Film Festival, USA (2017)
Director YILMAZ ERDOĞAN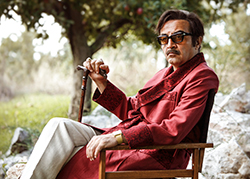 Yılmaz Erdoğan (Hakkari, 1967) is actor, writer and director. He co-founded BKM, one of Turkey's first major production companies, with Necati Akpınar. In 2001, he broke Turkey's box-office record with his first movie, Vizontele. To date, he has directed six films, all of which have been commercially successful as well as critically acclaimed. His period drama, The Butterfly's Dream, which tells the story of two poets in the 1950's, was Turkey's official
submission for Best Foreign Language Film at the 86th Academy Awards. His filmography as director includes Vizontele (2001), Vizontele Tuuba (2003), Organize İşler / Magic Carpet Ride, Neşeli Hayat / Jolly Life (2009), Kelebeğin Rüyası / Butterfly's Dream (2014), Ekşi Elmalar / Sour Apples (2016).