WE WERE DINING AND I DECIDED
Yemekteydik ve Karar Verdim
U.S. Premiere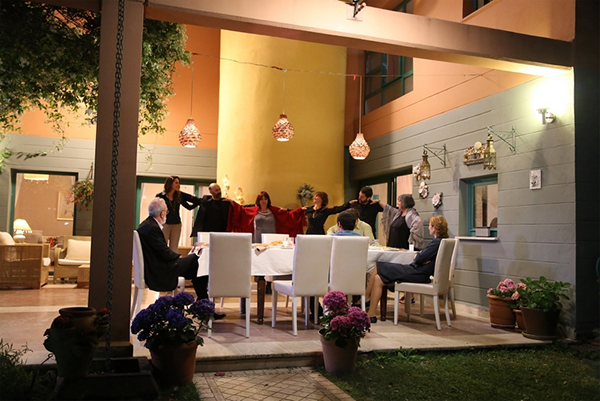 Family relationships are fertile ground for untold tempests. So when families get together even the mildest breeze can add to the storm. There are taboo subjects and secrets that will never be shared with other family members. And they lurk quietly, insidiously, as harbingers of the approaching storm. For Rıza Gürsoy and his family there are countless such harbingers. The source of the storm has a lot to do with Rıza, the notion that he has founded a dynasty and must perpetuate his rule. During the Feast of the Sacrifice, Rıza's children, grandchildren and all members of the family gather at the Gürsoys' summerhouse. Celebrating the holiday means sharing good memories, eating, drinking, singing and dancing. But horror takes over and threatens the festive spirit following the sudden disappearance of one of Rıza's granddaughters. Every one of the characters has been haunted by the thought of her being kidnapped. Still, relief is seemingly at hand when the granddaughter is found, but some secrets have already been revealed. There is no turning back.
Selected Festivals and Awards
Istanbul International Film Festival, Turkey (2016)
Montreal Film Festival, Quebec, Canada (2016)
IAWRT Asian Women's Film Festival, India (2016)
Flying Broom International Women's Films Festival, Ankara (2016)
Adana International Film Festival, Turkey (2016)
Director GÖRKEM YELTAN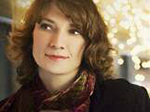 Görkem Yeltan graduated with a BFA degree in Acting from the School
of Drama at Istanbul University Conservatory. She has appeared in many TV
shows, films and stage productions. She holds two best actress awards for her portrayals of interesting characters in the films, September and Wrong Rosary. Besides writing columns on children's literature for two different newspapers, she is a popular author, having so far published 16 books for children. She also writes songs and screenplays.
She co-won Best Screenplay Award for Wrong Rosary in Rotterdam. We Were Dining and I Decided is her debut feature.

WEDNESDAY, MARCH 22, 2017
7:30 pm
Remis Auditorium
Museum of Fine Arts
465 Huntington Avenue, Boston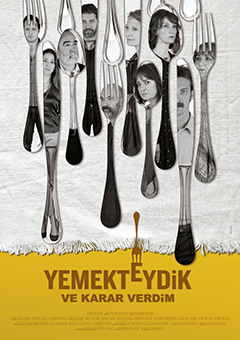 Directed by
Görkem Yeltan
Cast
Arzu Okay, Mehmet Güreli, Sema Poyraz, Gökçer Genç, Ayçıl Yeltan, Kaan Çakır, Görkem Yeltan
2015 / 84 min.
with English subtitles