THERE WHERE ATILLA PASSES...
Là où Atilla passe...
U.S. Premiere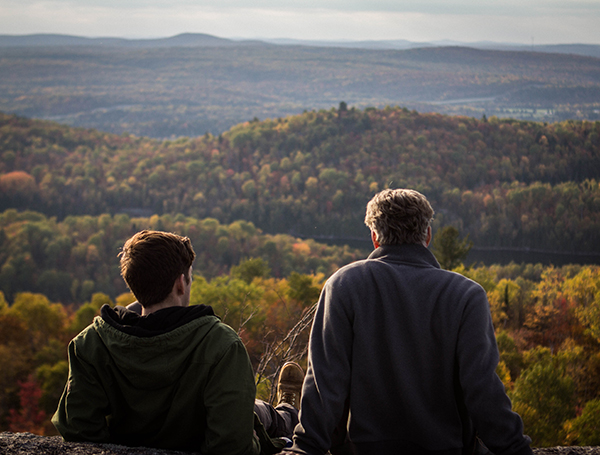 Atilla, a reclusive young man of Turkish origin adopted at a young age by Michael and Julie, a Quebec couple reconciles with his origins and his past thanks to the encounter with Asya, a student visiting Québec.
Selected Festivals and Awards
Victoria Film Festival, Canada (2016)
Festival du Film Canadien de Dieppe, Canada (2016)
Francophone International Film Festival, Canada (2016)
Director ONUR KARAMAN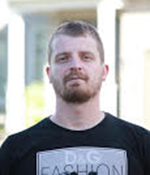 A native of Turkey, Onur Karaman spent time as a child in Algeria before returning to his homeland and then permanently moving to Canada with his family at the age of eight. He studied at Champlain College where he developed his passion for filmmaking. He wrote, directed and produced experimental short films including Le Ride (2006), Stations (2009), R'en-donner (2010) and L'histoire d'un malade (2011). Over the years, Onur has gone back to Turkey several times; his lingering memories of the country of his childhood continue to inspire his filmmaking, in conjunction with influences from contemporary filmmakers from all over the world. His first feature film, La Ferme des Humains (The Urban Farm) (2013), evokes the vicious circle of hypocrisy and selfishness and was premiered successfully at the 2013 Festival du Nouveau Cinéma. Là où Atilla passe… is his second feature film.
FRIDAY, MARCH 17, 2017
5:30 pm
Remis Auditorium
Museum of Fine Arts
465 Huntington Avenue, Boston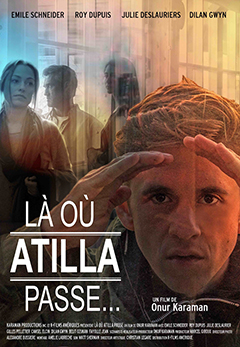 Directed by
Onur Karaman
Cast:
Émile Schneider, Roy Dupuis, Julie Deslauriers, Dilan Gwyn, Cansel Elçin, Gilles Pelletier, Belit Özükan, Fayolle Jean, Iannicko N'doua, Sinem Kara
2015 / 92 min.
In French and Turkish
with English subtitles