RAUF
North America Premiere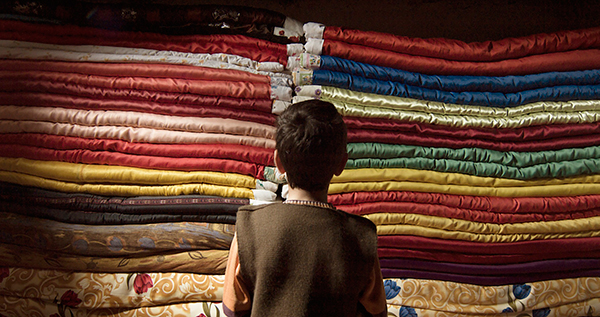 Rauf is the story of nine-year-old Rauf, who lives in a rural village under the shadow of an invisible endless, war. Rauf embarks on a journey to find the color pink for the girl he has fallen in love with – who happens to be the 20-year-old daughter of the carpenter he works for as an apprentice. For Rauf, pink is the color of the love of his dreams, of the courage to hope, of the peace he has never seen. The quest for pink begins with his wish to make her smile. But his experiences in a grey world will teach him lessons in black and white.
Selected Festivals and Awards
Berlin International Film Festival, Germany (2016): Generation Kplus

International Film Festival of India (2016): Best Director

Istanbul International Film Festival, Turkey (2016): Special Prize of the Jury

Thessaloniki Film Festival, Greece (2016): Audience Award

Lucas International Festival of Films for Children and Yougn People, Germany (2016): ECFA Award

Sofia International Film Festival, Bulgaria (2016): FIPRESCI Prize

Zlín International Film Festival for Children and Youth, Czech Republic (2016): Best European Debut Film - Special Jury Prize

Batumi International ArtHouse Film Festival, Georgia (2016): Special Mention

European Film Awards (2016)

Hamburg Film Festival, Germany (2016)



Directors BARIŞ KAYA and SONER CANER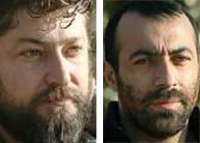 Barış Kaya graduated from the Cinema & TV Department of Eskişehir University. He has directed numerous award winning commercials.
He worked as second unit director on the feature, Breath, directed by Levent Semerci. He founded the production company, Peri Istanbul, in 2013.
Soner Caner was educated in plastics engineering technologies. In 2001 he began working in set design and implementation, art direction and plastic makeup for the cinema and advertising industries. In 2003, he undertook the make-up for Sultans of the Dance, one of Turkey's top dance events. He earned art director credits on a number of feature films, including Çağan Irmak's Messenger, Levent Semerci's Breath and Ayhan Hanım, and Sinan Çetin's Children of Gallipoli, but also on several TV series. He won Best Art Director Award at the Adana Golden Boll Film Festival for Breath.
Rauf is Caner and Kaya's debut feature.
FRIDAY, MARCH 31, 2017
7:00 pm
Remis Auditorium
Museum of Fine Arts
465 Huntington Avenue, Boston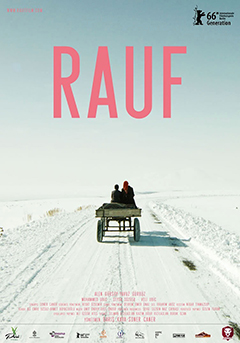 Directed by
Barış Kaya and Soner Caner 
Cast
Alen Gürsoy, Şeyda Sözüer,
Zeyno Ubic, Muhammed Ubic

2016 / 94 min.
with English subtitles