DON'T TELL ORHAN PAMUK THAT HIS NOVEL SNOW IS IN THE FILM I MADE ABOUT KARS
Orhan Pamuk'a Söylemeyin Kars'ta
Çektiğim Filmde Kar Romanı da Var
North America Premiere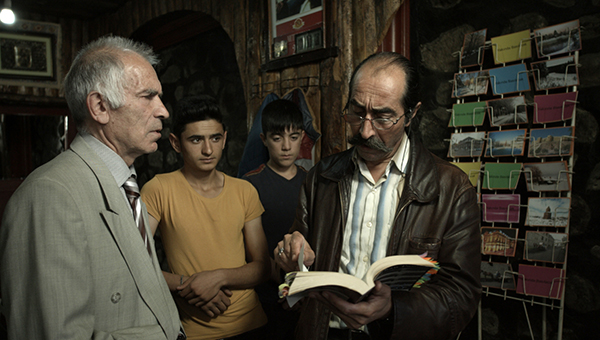 The Turkish city of Kars is well known as the setting for Orhan Pamuk, the Nobel laureate's novel, 'Snow'. Riza Sönmez, a popular actor in Turkey, went to Kars for a film shoot. He met disgruntled locals who claimed that 'Snow' in no way reflected life in their city. Their observations inspired him to improvise this docudrama. We meet Kazim, a barber whose walls are covered with photographs of people, streets and objects that are supposed to depict scenes from Pamuk's novel. We also meet Yüksel, a visually impaired singer who is engaged in a frustrated search for musicians to perform with him at a restaurant.
Sönmez's debut as a director is a truly original and mildly absurd film experience that playfully
blurs the lines between imagination and reality.

SELECTED FESTIVALS AND AWARDS
Antalya Film Festival, Turkey (2016)
Festival on Wheels, Turkey (2016)
Director RIZA SÖNMEZ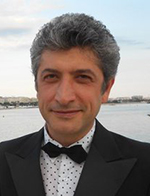 Rıza Sönmez (1968) studied tourism management at Dokuz Eylül University. He received his drama training in the Müjdat Gezen Arts Centre and completed
a master's degree in Cinema and TV at the Marmara University, Academy of Fine Arts. He has made two short films and acted in 20 feature films. "Don't Tell Orhan Pamuk That His Novel Snow Is In The Film I Made About Kars" is his debut feature.
SUNDAY, MARCH 26, 2017
12:00 pm
Remis Auditorium
Museum of Fine Arts
465 Huntington Avenue, Boston

Directed by
Rıza Sönmez
Featuring
Yüksel Ermutlu, İsrafil Parlak,
Vildan Atasever, Haydar Koçolu
2016 / 83 min.
with English subtitles