BLUE BICYCLE
Mavi Bisiklet
U.S. Premiere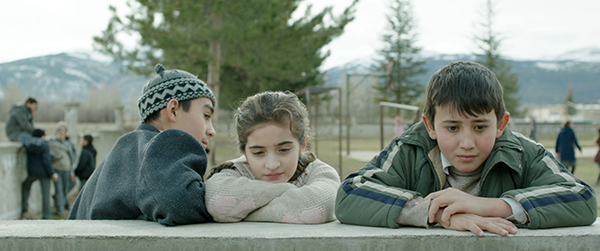 Ali, a 12-year-old small-town Turkish boy, recognizes injustice when he sees it. When his dad was killed in a work accident, the farm blamed his dad. But Ali and his mom know otherwise and they've sued in court, determined to see justice done. Meanwhile, to help her make ends meet, Ali works in a repair shop, putting the tips aside to buy his blue dream bike! Ali encounters injustice at school as well. Elif, the bright girl in his class who is elected president of the students' council - and Ali adores her - was supposed to represent their school at an event in the capital, but she is passed over by the principal in favor of a new boy from a more prominent family. Enter Ali. Together with his best friend, Yusuf, Ali starts a campaign to support Elif. Ali will always fight for what is right. His blue bike will have to wait.
Selected Festivals and Awards
Berlin International Film Festival, Germany (2016): Generation Kplus (Nominated for Best Feature Film)
Bogota Film Festival, Colombia (2016)
Giffoni Film Festival, Italy (2016)
Istanbul International Film Festival, Turkey (2016)
Mumbai Film Festival, India (2016)
Director ÜMİT KÖREKEN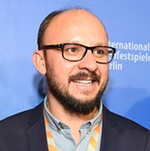 Ümit Köreken graduated from Business Management. He has been writing radio plays, short plays, stage plays, short stories, memoirs/stories and film scripts since 2001. His plays and stories have been published in various print and online magazines. He attended a digital filmmaking course in 2011. Blue Bicycle is his debut feature.
Filmography:
Blue Bicycle | Mavi Bisiklet (2016)
The Line | Çizgi (Short, 2011)

FRIDAY, MARCH 17, 2017
8:00 pm
Remis Auditorium
Museum of Fine Arts
465 Huntington Avenue, Boston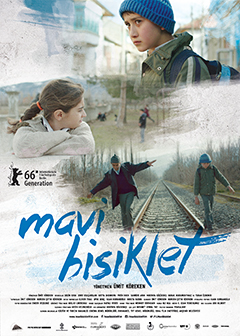 Directed by
Ümit Köreken
Cast:
Selim Kaya, Eray Kılıçarslan, Katya
Shenkova, Fatih Koca, Turan Özdemir
2016 / 93 min.
with English subtitles