WEDDING DANCE
Kasap Havası
North America Premiere



Ahmet, a taxi driver, is about to get engaged to the young girl his mother picks for him. Meanwhile, he embarks on a passionate affair with Leyla, a tailor who also happens to be older than him. While Ahmet's love for Leyla and Leyla's wish to confront her past by being with a younger man drag the relationship towards marriage, Leyla's old flame, Semih, returns to Istanbul from Germany for the first time in 18 years. The main purpose of his visit is to say farewell to his sick mother. But Semih's return spells big danger for Ahmet and Leyla. From now on nothing will stay the same.
Selected Festivals and Awards
Adana International Film Festival, Turkey (2015): Best Original Score Award
Malatya International Film Festival, Turkey (2015): Best Actor Award
Mannheim-Heidelberg International Film Festival, Germany (2016)
Istanbul International Film Festival, Turkey (2016)
Talinn Black Nights Film Festival, Estonia (2016)
Director ÇİĞDEM SEZGİN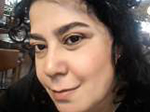 Çiğdem Sezgin (Istanbul, 1972) graduated from the Film Department of Marmara University. She began her film career working as a production assistant on Ali Özgentürk's Çıplak (The Nude). She worked as an assistant director on TV series and movies while studying at university. She then worked with Yusuf Kurçenli as an assistant director.

THURSDAY, MARCH 23, 2017
7:30 pm
Remis Auditorium
Museum of Fine Arts
465 Huntington Avenue, Boston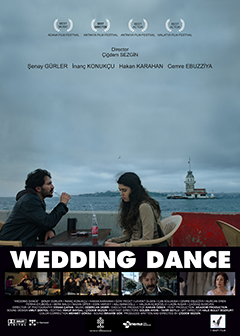 Directed by
Çiğdem Sezgin  
Cast
İnanç Konukçu, Şenay Gürler,
Özay Fecht,Hakan Karahan,
Cemre Ebuzziya, Levent Ülgen
2015 / 103 min.
with English subtitles