YOUNG WRESTLERS
Genç Pehlivanlar
North America Premiere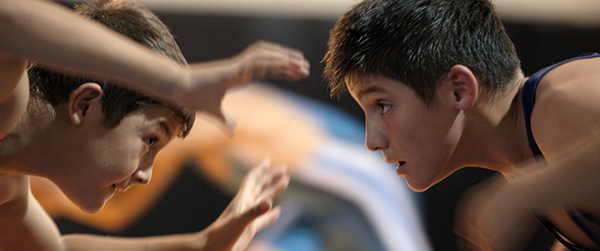 The struggles and triumphs of 26 youngsters between the ages of 10 and 18 at Amasya Wrestling Centre Boarding school, who dream to be (Olympic, oil & folk) wrestling champions, as they face the usual challenges of adolescence in a male dominated environment and contradictory contemporary Turkey.
They will start their new training period and educational year in September. Some will be away from their families for the first time and try to adapt to this new life. They will build themselves a new life and a new family. Their biggest supporters will be and are their teachers, coaches and boarding school principal.
The film focuses on the friendship, triumphs and struggles of six 12-year olds. We see the children in their daily routine at academy, at school, at wrestling practice and on wrestling fields. Beside success in wrestling, they also have to succeed in their educational lessons. Students, who cannot accomplish both, unfortunately will have to leave the boarding school and go back to their villages. The rivalry and hardships of the children will be unveiled, in a richly textured film spiced with humour, pathos, frustration, resentment and love, and explores the myths and realities of (blood) brotherly relationship and bond.
Selected Festivals and Awards
Berlin International Film Festival, Germany (2016): Generation Kplus Special Mention of the International Jury
Cinekid Film Festival, The Netherlands (2016)
Istanbul International Film Festival, Turkey (2016)
Munich International Documentary Festival, Germany (2016)
Sarajevo Film Festival, Bosnia and Herzegovina (2016)
Director METE GÜMÜRHAN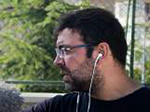 Mete Gümürhan (1975) graduated in 2009 from Willem de Kooning
Academy Rotterdam Audio-Visual Design& Art Department as a
filmmaker. He has been based in Rotterdam and Istanbul for the last several years. He has co-produced many award-winning shorts and feature films, including Aslı Özge's Men on the Bridge (premiere Locarno), Adrian Sitaru's The Cage (premiere Berlinale) and Willem Baptist's I'm Never Afraid! (premiere IDFA). Most recently he co-produced Aslı Özge's second feature film Lifelong (premiere Berlinale). Young Wrestlers will mark his directorial debut and he is currently working on his fiction film-project MNK Boy supported by Turkish Ministry of Culture. He is an alumnus of the Berlinale Talents, IDFAcademy.
THURSDAY, MARCH 30, 2017
7:30 pm
Remis Auditorium
Museum of Fine Arts
465 Huntington Avenue, Boston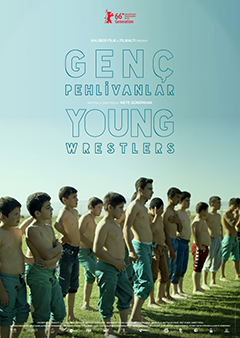 Directed by
Mete Gümürhan
Cast
Muhammed Ceylan, Harun Kılıç,
Beytullah Onur, Halis Baran
Kendirlioğlu, Ümit Yılmaz

2016 / 90 min.
with English subtitles