MY FATHER'S WINGS
Babamın Kanatları
North America Premiere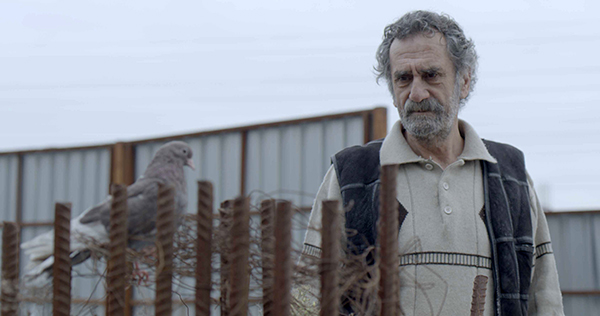 Ibrahim is a construction worker, who has a job on a mass housing construction site. His family has been living in prefabricated containers since their houses collapsed in an earthquake. They have, however, won the right to buy an earthquake house. Ibrahim's tragedy begins when he learns that he has lung cancer. The trouble is he isn't eligible for disability payments because he hasn't worked enough days under the social security scheme. Meanwhile, Ibrahim's ambitious nephew, Yusuf, witnesses his uncle's tough situation. At the construction site one day, another worker falls from a height and dies. When Ibrahim hears the amount of compensation paid out by the company to the worker's family, the idea of his own death begins to preoccupy him. Thinking that he has reached the end of his life, he is desperate to leave his family with a house at the very least. Ibrahim's death will be a milestone for his nephew, Yusuf.
Selected Festivals and Awards
SIYAD Turkish Film Critics' Association Awards (2017): Best Actor (Menderes Samancılar), Best Film Score, Best Supporting Actress (Kübra Kip), Best Supporting Actor (Musab Ekici)
Adana International Film Festival, Turkey (2016):
SIYAD (Turkish Film Critics Association) Best Film Award
Best Supporting Actor (Musap Ekici)
Best Supporting Actress (Kübra Kip)
Best Music (Bajar)
Best Editing (Umut Sakallıoğlu)
Tarik Akan Best Actor Award (Menderes Samancılar)


Antalya International Film Festival, Turkey (2016):
Best Debut Film
Best Actor (Menderes Samancılar)
Best Supporting Actress (Kübra Kip)
Best Music
Audience Award
Dr. Avni Tolunay Jury Special Award


Kolkata International Film Festival, India (2016): Best Director


Festival de 3 Continents, France (2016): Audience Award


Karlovy Vary International Film Festival, Czech Republic (2016)


Tromsø International Film Festival, Norway (2017)
Director Kıvanç SEZER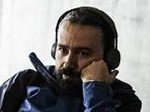 Kıvanç Sezer (Ankara, 1982) graduated in Bioengineering from Ege University. He then went to Italy and attended courses on editing for two years. After returning to Turkey he worked as an editor on several TV programs and as an assistant director on TV documentaries. His first documentary, The Children of Turabdin, won the Gianandrea Mutti prize for documentary projects. He wrote and directed the short film, How Much, about gender issues. His latest short film, Game of Hera (2012), took part in the Cannes Short Film Corner.

Filmography:
My Father's Wings / Babamın Kanatları (2016)
Game of Hera / Hera'nın Oyunu (Short, 2012)
How Much / Kaç Para (Short, 2011)
The Children of Turabdin / Turabdin'in Çocukları (Doc., 2009)
(documentary)
2011 Kaç Para How Much (short)
2012 Hera'nın Oyunu Game of Hera (short)
SATURDAY, APRIL 1, 2017
4:00 pm
Remis Auditorium
Museum of Fine Arts
465 Huntington Avenue, Boston
DIRECTOR PRESENT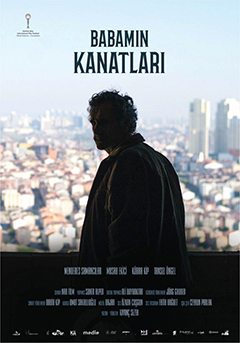 Directed by
Kıvanç Sezer
Cast
Menderes Samancılar, Musab Ekici,
Kübra Kip, Tansel Öngel
2016 / 101 min.
with English subtitles