MY MOTHER'S WOUND
Annemin Yarası
East Coast Premiere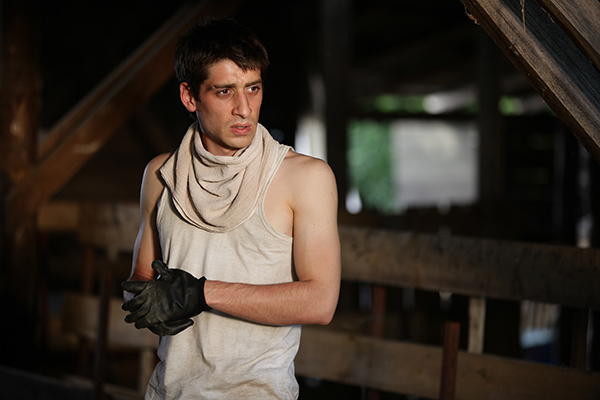 Upon turning 18, Salih leaves the orphanage where he has grown up and sets off to find his lost family. The quest leads him to a Serbian farm, where he begins working. Suddenly, when he least unexpected it, he has found a home. Will he ever be able to let go of the ghosts of his past and be happy in his new life? As tensions escalate, disquieting secrets bubble to the surface… A gripping tale of family, love and identity, My Mother's Wound follows Salih as he searches for a trail of hope amongst war-torn lives.
SELECTED FESTIVALS AND AWARDS
Austin Film Festival, USA (2016): Audience Award
Mumbai Film Festival, India (2016)
Director OZAN AÇIKTAN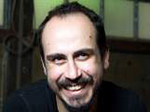 Ozan Açıktan studied at the Polish National Film School in Lodz. In 2006,
he received an award in the METRO Group Short Film Competition for his short, Marlis. He also attended the 2006 Berlinale Talent Campus. Açıktan went on to study screenwriting and dramaturgy at the Film Academy Baden-Württemberg. His third feature, the psychological thriller Consequences, screened at the 2014 Moscow International Film Festival, as well as winning
Best Cinematography award at the Istanbul Film Festival the same year.

Filmography:
Invite Me To Your Wedding My Love Nikahına Beni Çağır Sevgilim (2017, pre-production)
My Mother's Wound / Annemin Yarası (2016)
Consequences / Silsile (2014)
Who Are you? / Sen Kimsin (2010)
Comedy Kitchen: Holiday Recipes / Çok Filim Hareketler Bunlar (2010)
Marlis (short, 2004)
SUNDAY, MARCH 19, 2017
3:00 pm
Remis Auditorium
Museum of Fine Arts
465 Huntington Avenue, Boston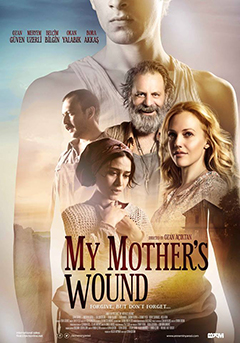 Directed by
Ozan Açıktan 
Cast:
Meryem Uzerli, Ozan Güven,
Belçim Bilgin, Okan Yalabık,
Bora Akkaş, Sermet Yeşil
2016 / 125 min.
with English subtitles