YEARNING
Hasret
North America Premiere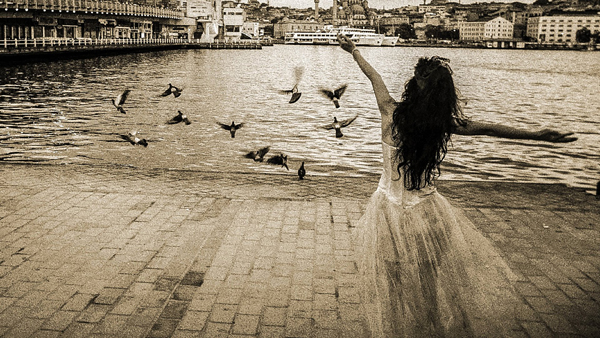 A small film crew arrives in Istanbul. They have been commissioned to make a film about the city for a minor TV channel. They start work immediately, filming interviews with the first people they meet, and then heading out onto the streets to film the many, very varied districts and denizens of Istanbul: an eccentric historian who believes that there was a civilization of cats before humanity, a Sufi dervish who has opened a café for lovers and crazies, an Armenian journalist, an Alevi communist, a religious zealot and a philosophical tea lady… One day in the cutting room, spooling through the footage, the director notices that some shapes and figures are there which he hadn't seen on the actual day of filming: his camera seems to have picked up the presence of ghosts. This idea fascinates the director and soon begins to obsess him. He films deliberately in the older, more solitary neighborhoods and at night in the hope of finding more ghosts.
Selected Festivals and Awards
SIYAD - Turkish Film Critics Association Awards (2016): Best Documentary
DocHouse, U.K. (2015)
Festival on Wheels, Turkey (2015)
Hamburg Film Festival, Germany (2015)
Istanbul International Film Festival, Turkey (2015)
Director BEN HOPKINS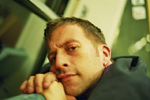 Ben Hopkins (Hong Kong) is a screenwriter, filmmaker and novelist. He grew up in North London, was educated at Oxford and the Royal College of Art, and has lived in London and Istanbul. He now lives in Berlin. His films include features and shorts, fiction and documentary, and have won awards at festivals such as Berlin, Locarno, Antalya and Toronto Hot Docs. He works predominantly as a screenwriter, writing films in all genres for other directors.
Filmography
Hasret / Yearning (2015)
Welcome to Karastan (2014)
Naples Open City (doc., 2009)
Pazar – Bir Ticaret Masalı / The Market (2008)
37 Uses for a Dead Sheep (doc., 2006)
Footprints (doc., 2002)
The Nine Lives of Tomas Katz (2000)
Simon Magus (1999)
National Achievement Day (short, 1995)
FRIDAY, MARCH 25, 2016
7:30 pm
Remis Auditorium
Museum of Fine Arts
465 Huntington Avenue, Boston
DIRECTOR PRESENT

Directed by
Ben Hopkins
Cast:
İsa Çelik, Serhat Murat Saymadı,
Bilge Güler, Ben Hopkins
2015 / 82 min.
with English subtitles