UNTIL I LOSE MY BREATH
Nefesim Kesilene Kadar
East Coast Premiere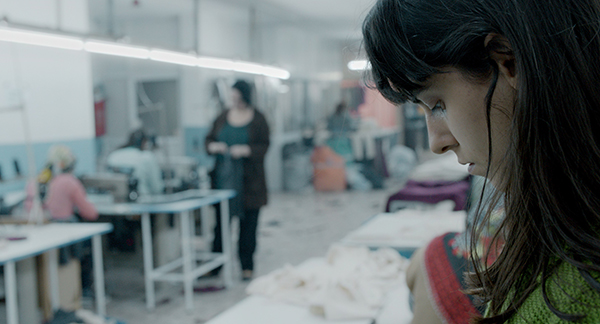 Serap is a quiet but hotheaded adolescent girl, who works long hours in a cramped clothing workshop as a runner. Fed up with her abusive brother-in-law and distant sister, Serap keeps herself going with the hope that she can move into an apartment with her father, a long-distance truck driver. Since her father is quite indifferent to Serap's wishes, however, she decides to take matters into her own hands.
Selected Festivals and Awards
SIYAD - Turkish Film Critics Association Awards (2016): Ahmet Uluçay Special Award for Best First Film
AFI Fest, Los Angeles, USA (2015)
Berlin International Film Festival, Germany (2015)
CPH PIX Film Festival, Denmark (2015)
Jeonju Film Festival, Korea (2015)
Istanbul International Film Festival, Turkey (2015)
Adana Golden Boll International Film Festival, Turkey (2015): Türkan Şoray Best Emerging Actress Award (Ece Yüksel)
Director EMİNE EMEL BALCI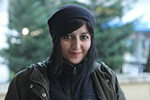 Emine Emel Balcı (1984) graduated from Mimar Sinan Fine Arts University Department ofFilm and TV. Her short films and documentaries have been screened at numerous national and international film festivals and won several awards. Until I Lose My Breath is Balcı's first feature film.
Filmography:

Nefesim Kesilene Kadar / Until I Lose My Breath (2015)
Ich Liebe Dich (doc., 2012)
Bekleyiş / The Waiting (short, 2008)
Gölün Kadınları / Woman of the Lake (short doc., 2007)
SUNDAY, MARCH 27, 2016
3:00 pm
Remis Auditorium
Museum of Fine Arts
465 Huntington Avenue, Boston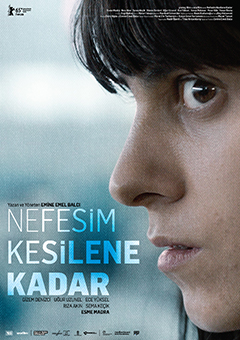 Directed by
Emine Emel Balcı
Cast:
Esme Madra, Rıza Akın, Sema Keçik,
Gizem Denizci, Ece Yüksel,
Uğur Uzunel, Yavuz Pekman,
Pınar Gök, Yavuz Özata
2015 / 94 min.
with English subtitles