SNOW PIRATES
Kar Korsanları
North America Premiere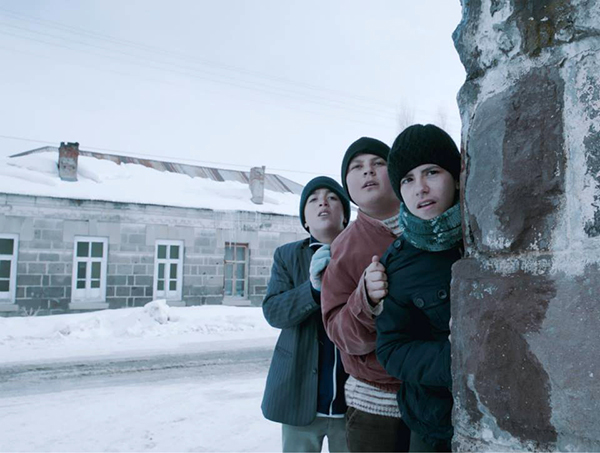 1981… Turkey is on the brink of one of the most brutal coup d'état in its history, but also facing one of the harshest winters of recent years… In Kars, a city with a rich historical heritage in the farthest northeast corner, people's need for coal is as acute as their need for freedom. That winter, coal is as valuable as jewelry, like a diamond that can't be bought with money, but remains accessible to a mere handful of state institutions and privileged individuals. It is as if the coup d'état is punishing the city with cold. Serhat, Gürbüz and İbo have no more to their name than their dreams and toboggans. But they are about to embark on a journey in search of coal, the jet-black jewel that contrasts so sharply with the whiteness of snow. And the journey will teach them the power of solidarity. It is this pursuit of coal, rather than play, which marks the three kids' school vacation after they receive their mid-year reports. Sources are limited and they start by searching for odd remnants of half-burned coal to toss in their stoves at home. But the heroes will soon rely on their wit and mettle to find new sources. An innocent struggle, which began as a means to heating their homes under the shadow of the coup d'état, will become a landmark introducing the three to the realities and responsibilities of life.
Selected Festivals and Awards
Berlin International Film Festival, Germany (2015): Generation Kplus
Singapore International Film Festival (2015): Silver Screen Award for Best Performance (Taha Tegin Özdemir, Yakup Özgür Kurtaal, Ömer Uluç)
MUFF Malatya International Film Festival, Turkey (2015): Best Film
Istanbul International Film Festival, Turkey (2015)
Nuremberg International Human Rights Film Festival, Germany (2015)
Stockholm Film Festival Junior, Sweden (2015)
Director FARUK HACIHAFIZOĞLU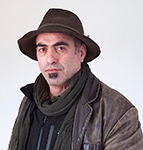 Faruk Hacıhafızoğlu (Kars, 1965) earned a BSc degree in Agricultural Engineering from Akdeniz University and a BA degree in Contemporary Media Practices from Westminster University, London. He has worked as a journalist, photographer, producer and director. Snow Pirates is his debut feature.
SATURDAY, APRIL 2, 2016
12:30 pm
Remis Auditorium
Museum of Fine Arts
465 Huntington Avenue, Boston
DIRECTOR PRESENT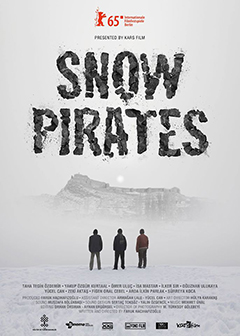 Directed by
Faruk Hacıhafızoğlu
Cast:
Taha Tegin Özdemir, Yakup Özgür Kurtaal, Ömer Uluç, İsa Mastar, İlker Sır, Yücel Can
2015 / 83 min.
with English subtitles