RIMOS AND ZIMOS: PEACE IN TOWN
Rimolar ve Zimolar: Kasabada Barış
North America Premiere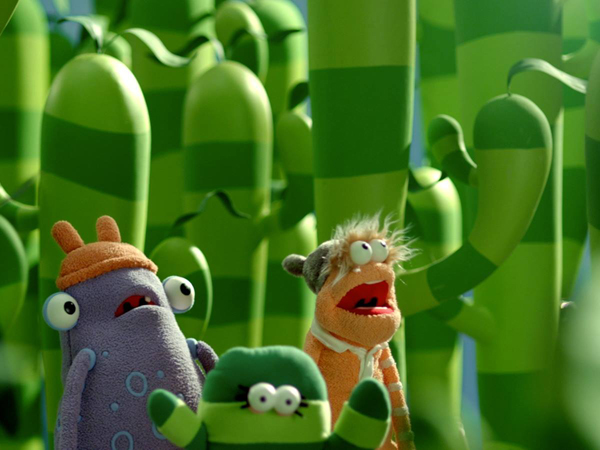 Rimo and Zimo are two towns not far away from each other, but divided by a small desert. The people of both towns have been distant for a long time, filled with mutual hatred and fear. One day, two little rascals from Rimo, Bizdik and Minnik, decide to go to the desert for an adventure. Meanwhile, a Zimo family is enjoying a picnic out in the desert with their young daughter and precious clutch of eggs. They lose the eggs when their picnic is interrupted. Bizdik and Minnik find the Zimo baby egg and seek help from the Rimo elder, Granny ChaCha. The family from Zimo seeks help from Uncle Zimo. The two parties and their adventures will change the history of these two enemy towns.
Selected Festivals and Awards
Ankara Accessible Film Festival, Turkey (2015)
Cinekid Film Festival, Amsterdam, The Netherlands (2015)
Istanbul International Film Festival, Turkey (2015)
Silkroad International Film Festival, China (2015)
Directors NERMİN ER and İSMET KURTULUŞ

Nermin Er (Istanbul, 1972) graduated from the Mimar Sinan University Faculty of Fine Arts. She is a sculptor and works as a character designer for various TV and commercial projects.
İsmet Kurtuluş (Ankara, 1983) is currently working as a commercials director based in Istanbul. Since 2002 he has written and directed several short films, documentaries and music videos. His short films have been screened in various competitions and
won awards.
Er and Kurtuluş co-directed Turkey's first hand puppet feature film, Rimos and Zimos: Peace in Town.
SUNDAY, MARCH 20, 2016
12:30 pm
Remis Auditorium
Museum of Fine Arts
465 Huntington Avenue, Boston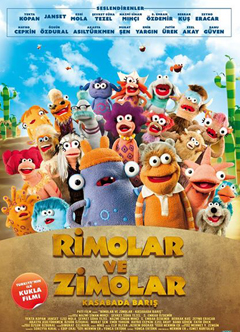 Directed by
Nermin Er, İsmet Kurtuluş
Cast:
Yekta Kopan, Janset, Ezgi Mola,
Şevket Süha Tezel, Nazmi Sinan Mıhcı,
S. Emrah Özdemir, Berrak Kuş,
Zeyno Eracar, Hayko Cepkin,
Özgür Özdural, Akasya Asıltürkmen,
Murat Şen, Emir Yargın, Fatih Ürek,
Ezel Akay, Banu Güven
2015 / 73 min.
Puppet Animation
with English subtitles