REMAKE, REMIX, RIP-OFF
a.k.a. Motör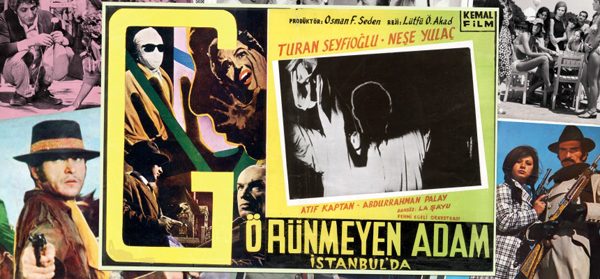 Turkey in the 1960s and 1970s was one of the biggest producers of film in the world even though its film industry, Yeşilçam, didn't have enough written material to start with. In order to keep up with demand, screenwriters and directors copied scripts and remade movies from all over the world. Kaya met with the fastest working directors, the most practical cameramen and the most hardheaded actors to gain a closer insight into the country's tumultuous history of movie making.
Selected Festivals and Awards
International Film Festival Rotterdam, The Netherlands (2014): Signals Regained Section
Istanbul International Film Festival, Turkey (2015): Meetings on the Bridge
Cineuropa Festival, Santiago de Compostela, Spain (2015)
Colchester Film Festival, U.K. (2015)
DocsDF Mexico City, Mexico (2015)
Documentarist, Istanbul, Turkey (2015)
Edinburgh International Film Festival, U.K. (2015)
Festival de Cine Aléman, Buenos Aires, Argentina (2015)
Festival del Film Locarno, Switzerland (2014)
Festival on Wheels, Turkey (2014)
Films from the South, Oslo, Norway (2015)
Göteborg Film Festival, Sweden (2015)
Hawaii International Film Festival (2015)
Ithaca International Fantastic Film Festival, U.S.A. (2015)
La Cinémathèque de Toulouse, France (2015)
Melbourne Underground Film Festival, Australia (2015)
Razorreel Flanders Film Festival, Bruge, Belgium (2015)
Rio Film Festival, Brazil (2014)
Shivers Genre Film Festival, Konstanz, Germany (2015)
Director CEM KAYA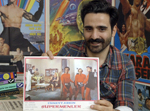 Cem Kaya is a documentary filmmaker from Berlin with a quirky interest in found footage work. He was educated in cultural studies and trained as an editor. His films combine tense and often humorous storytelling with extensive background knowledge of the issues he deals with.
THURSDAY, MARCH 24, 2016
8:00 pm
Remis Auditorium
Museum of Fine Arts
465 Huntington Avenue, Boston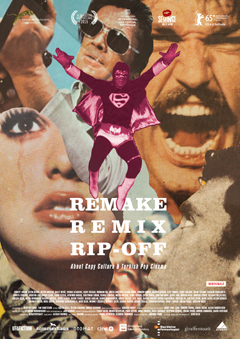 Directed by
Cem Kaya
Doc. / 2014 / 96 min.
with English subtitles