Concert
BÜLENT GÜNERALP, EUNYOUNG KIM & FRIENDS
BÜLENT GÜNERALP, bass-baritone
EUNYOUNG KIM, pianist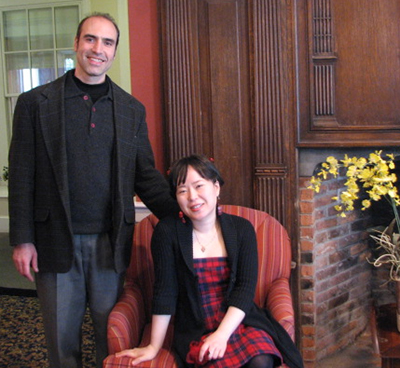 An eclectic spring concert with selections from opera, Broadway,
American Songbook, solo piano repertoire, and more...

Guest Artists

Jack Volpe, baritone
Jennifer Kreingold, soprano
Sıla Toksöz Ataca, mezzo-soprano
Hannah Kim, pianist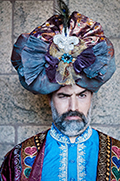 Described by critics as a firm, musically and dramatically outstanding bass-baritone, Bülent Güneralp is at home in diverse genres from opera to American Songbook. Recent highlights include the role of Sultan in Cossack Beyond The Danube by Hulak-Artemovsky with Commonwealth Lyric Theater (Mr. Güneralp created and premiered the Turkish version of the role for this production); the roles of The Master and Yefim inDesire To Sleep by Moshe Shulman (U.S.-premiere), and the narrator in Expérience by Phivos Kollias (world-premiere in English) with Juventas; soloist in Missa Patri Pio by Leonardo Ciampa (world-premiere); the role of Jewish Man in The Prioress's Tale by Delvyn Case (world-premiere); The Omaggio al Bel Canto Best Interpretation Award at The Stelle dell'Anno Nuovo Festival in Boston. Mr. Güneralp's website is www.bulentguneralp.com.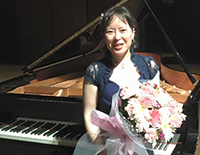 Pianist Eunyoung Kim, a virtuoso soloist and chamber musician, has performed concerts around the globe. She is recognized for her "coherent interpretation, emotional depth" by pianist David Allen Wehr, and "uncanny, virtually unique ability to perform contemporary music" by pianist Victor Rosenbaum.  Ms. Kim received degrees from the Korean National University of Arts, Boston University, and Longy School of Music. She was awarded prizes in the International Chamber Music Ensemble Competition in 2005 and 2006, the Hugo Kauder International Piano Competition in 2008, and the International Beethoven Sonata Competition in 2009. In addition to her active performance career, she loves teaching piano and maintains a private studio in Lexington, Massachusetts, USA. For more information, please visit www.eunyoungkim.com.

Jack Volpe's baritone is described by critics and fans as "rich, resonant, velvety", a sound that "soothes the soul"; he has "a way of performing that takes you back to the glory days of jazz and swing". Mr. Volpe's performance experience spans jazz, blues, musical theater, choral, and traditional stage acting. With an evocative voice ranging from poignant to ebullient, Mr. Volpe brings the Great American Songbook to life with remarkable spirit, interpretational honesty and improvisational maturity. His Jack Volpe Project jazz/classical band mixes Latin rhythms, sultry ballads, and swinging standards in an eclectic and enchanting blend. He studies voice with Bülent Güneralp. Mr. Volpe's website is www.sonicbids.com/band/thejackvolpeproject."

Jennifer Kreingold is an emerging soprano, voice teacher and conductor. She is the conductor and founder of the Schiller Institute Boston Community Chorus. She organized  and performed in a historic concert in January of 2014 at the Holy Cross Cathedral in Boston of Mozart's Requiem to honor John F. Kennedy on the 50th anniversary of his death, which over 1200 Bostonians attended. Jennifer Kreingold received her Bachelor of Music degree in Voice from Indiana University in 2001, where she studied with Tim Noble. She currently studies voice with Bülent Güneralp.

Mezzo-soprano Sıla Toksöz Ataca is currently a third year PhD student in Immunology at Boston University Medical School. Having started her musical journey with classical guitar at the age of 16, she has later transitioned to voice. Before coming to the US in 2013, she studied singing intermittently between 2007-2012 with Lidia Pronina from the Ankara State Opera and Ballet in Turkey. She has been studying with Bülent Güneralp since 2015.

Hannah Kim is a promising, 13-year old musician. She has been studying piano with Eunyoung Kim since 2014 and has made a big progress in such a short time. For her age, she has a very mature interpretational approach. Hannah Kim is also a very talented singer. She studies at William Diamond Middle School in Lexington, Massachusetts and will perform the main role of Ti Moune in her school's upcoming production of the musical Once On This Island by Lynn Ahrens and Stephen Flaherty.
SATURDAY, APRIL 23, 2016
7:00 pm
Goethe-Institut
170 Beacon Street, Boston
THIS EVENT IS SOLD OUT.
THANK YOU FOR YOUR
KIND INTEREST.